Driven by Purpose
As a purpose-driven team, our values of community, excellence, trust, and inclusion are at the heart of everything we do. These values are our inspiration for how we serve our clients and the community we share. We are united in a singular mission to go above and beyond for our clients each and every day — and to do the same for one another.
Your Journey at BakerAvenue
Day One
You begin getting to know your teammates and the business inside and out during your 2-week onboarding experience. Be sure you've got your two truths and a lie ready! You'll also be paired with a buddy you can go to for questions, plus a formal mentor for 30-60-90 day check-ins to support the first steps of your journey at BakerAvenue.
Year One
After a full year at BakerAvenue, you've proven to your colleagues and managers that you are a fit for our team. You've demonstrated key Culture Carrier attributes, honored our core values, and exemplified your commitment to our premier client service standards. You've forged deep relationships with colleagues, making it possible for you and your team to thrive.
Year Five & Beyond
After five years, your loyalty and tenure with the company are setting the example for others. You've made a lasting impact on the organization. To celebrate this accomplishment, take a one week sabbatical through our TESS-Era program, where you are rewarded with Time off to Explore, Self-reflect and Serve. As you reach new milestones at BakerAvenue, we'll continue to honor your dedication with additional TESS-Era sabbaticals.
Our Commitment to You
When you grow, we grow, too.
We care about you as an individual

We celebrate your successes

We ensure that you feel your work is meaningful

We provide opportunities to learn and grow



Making an Impact
Giving back is at the heart of BakerAvenue. We are proud of and honored to support several non-profit organizations. In alignment with our values, our mission is to help create a meaningful impact, alongside maximizing our clients' portfolios.
Belonging at BakerAvenue
Creating a culture where everyone feels valued and has the opportunity to thrive is a top priority. While we believe we are all more similar than we are different, it is through those differences that drive our innovative approach.
Building an environment in which each individual feels included, represented, and valued, not only elevates our internal community, but it also supports our business objectives of delivering intelligent wealth management strategies while fostering long-term value creation.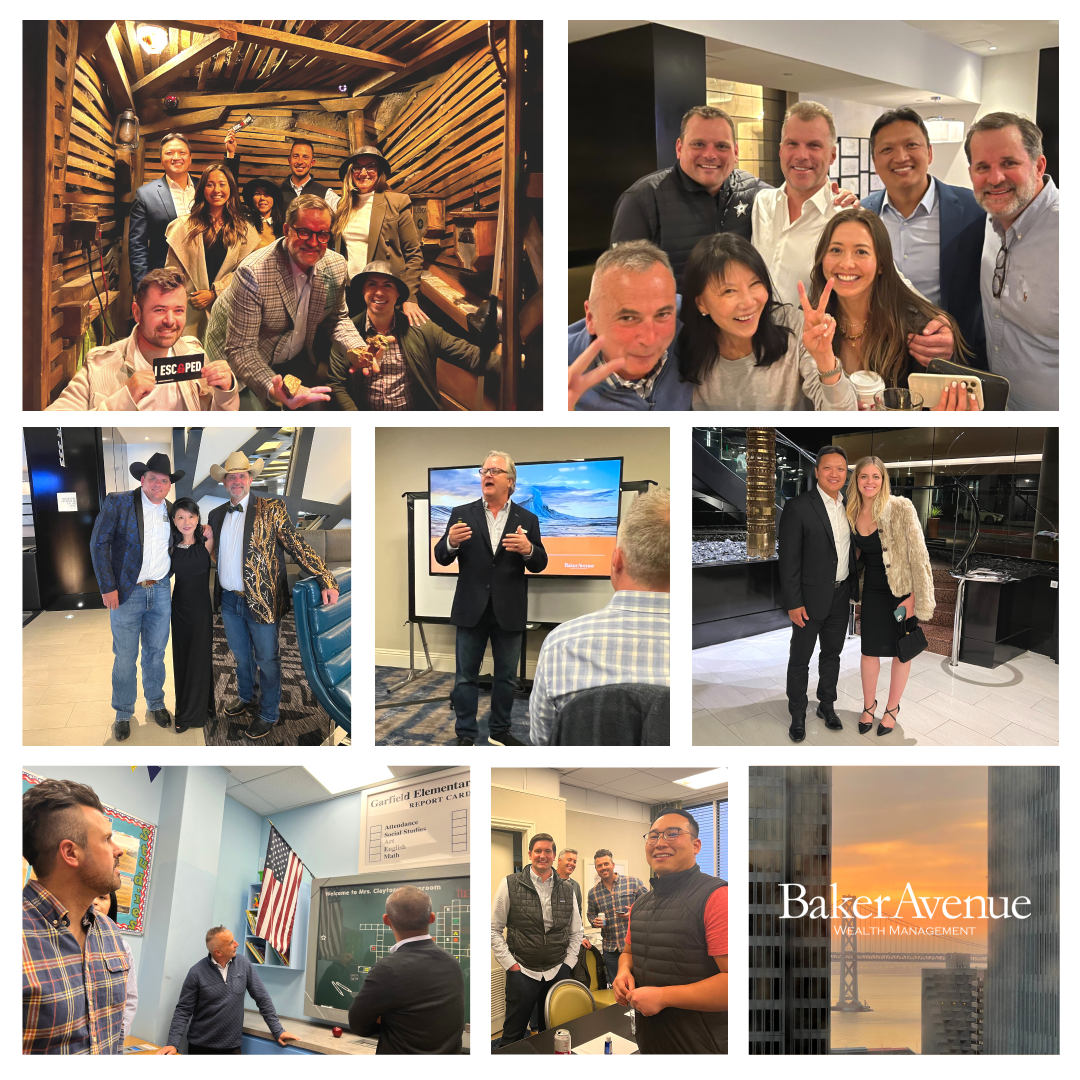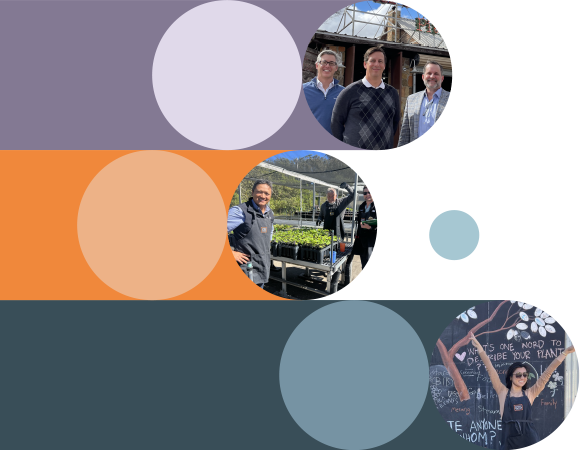 TOP TIER TEAM
"I'm always so impressed with my colleagues. Not only are they top talent in the industry, but they are also some of the most compassionate people I've had the pleasure to work with."
Employee Review, August 2023
Awards and Recognition
BakerAvenue is proud to be recognized by leading companies and organizations for our commitment to excellence within. Our award-winning culture has maintained our Great Place to Work certification, and we have earned our Diversio certification for our efforts to elevate diversity & inclusion. As a company committed to sustainability, we are honored to be named a certified B Corporation and a signatory of Principles of Responsible Investment (PRI), while operating from a LEED-certified San Francisco HQ.
Health and Wellness
Medical / Dental / Vision / Life / Disability Insurance

High-deductible plan option with health savings account

Employee assistance program

Flexible spending account

Wellness allowance up to $75 per month
Professional Growth
Learning and Development stipend up to $1,000 annually

Annual mentorship program
Family Matters
Parental bonding leave with up to 100% of salary for 12 weeks
Giving Back
Quarterly team volunteer event

1 personal Volunteer PTO day per quarter




Donation match to your charity of choice up to $500 annually
Long-Term Planning
401(k) with 3% salary match
Generous Time Off
Vacation PTO days in addition to bank holidays

Birthday PTO
Thrive at BakerAvenue
At BakerAvenue, we know that the best way to support our clients is by supporting our people first. We offer premier benefits that aim to support the whole you. From personal wellness, financial health, family matters, and beyond, we've got you covered.