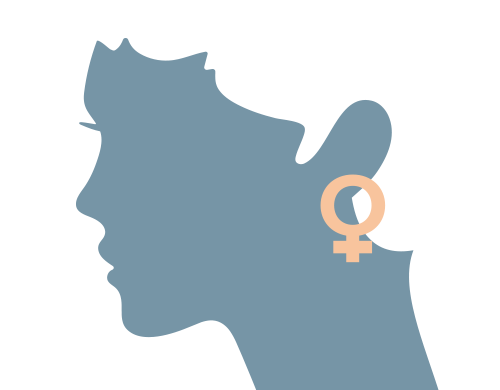 Checklist
What Issues Should You Consider When Dealing With High Inflation?
From cash flow issues, to asset allocations and fixed income, to taxes and more, there are a number of factors to keep in mind during times of high inflation.
Download our checklist to understand and review the the various considerations when inflation is a top concern.
Download the Checklist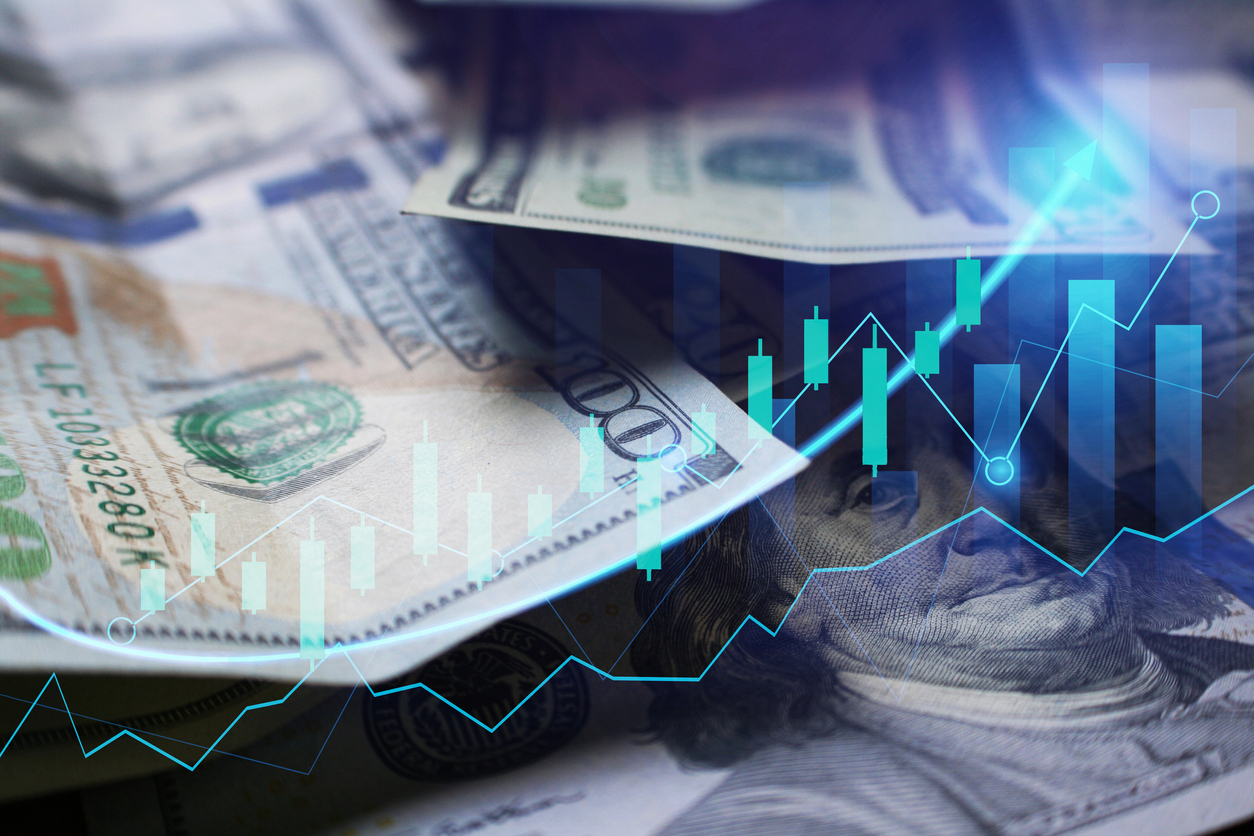 On-Demand Webinar
The Role of Place to Live a Long, Purposeful, and Financially Secure Life
Ryan Frederick, CEO of SmartLiving 360 and author of Right Place, Right Time, discusses the role of place. Learn what it means to live well and how to integrate your long-term financial plan to enable you or your loved ones to determine the best place to call home during the second half of life.

Moderated by Amy Hepburn, Head of Impact & Philanthropy.
Watch the Recording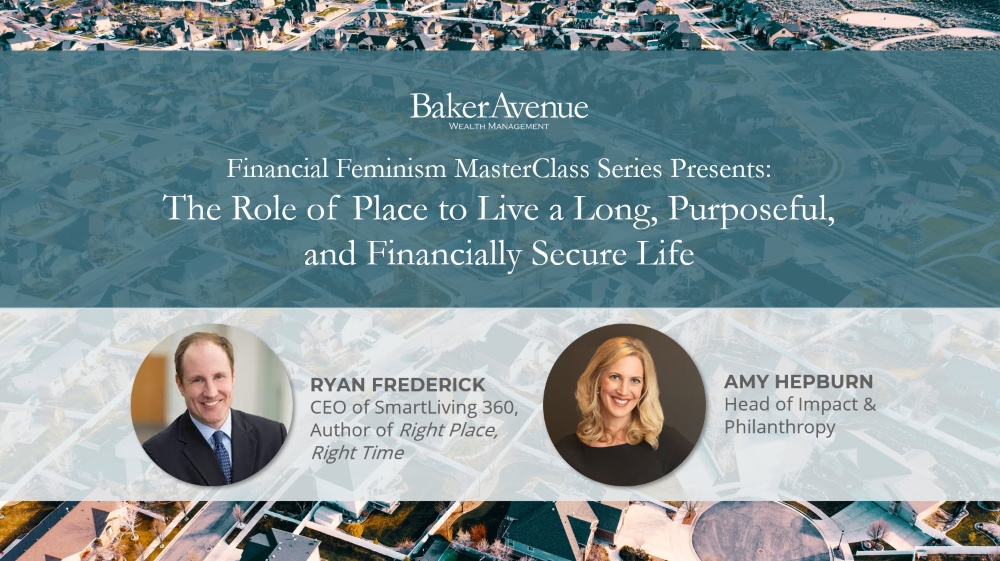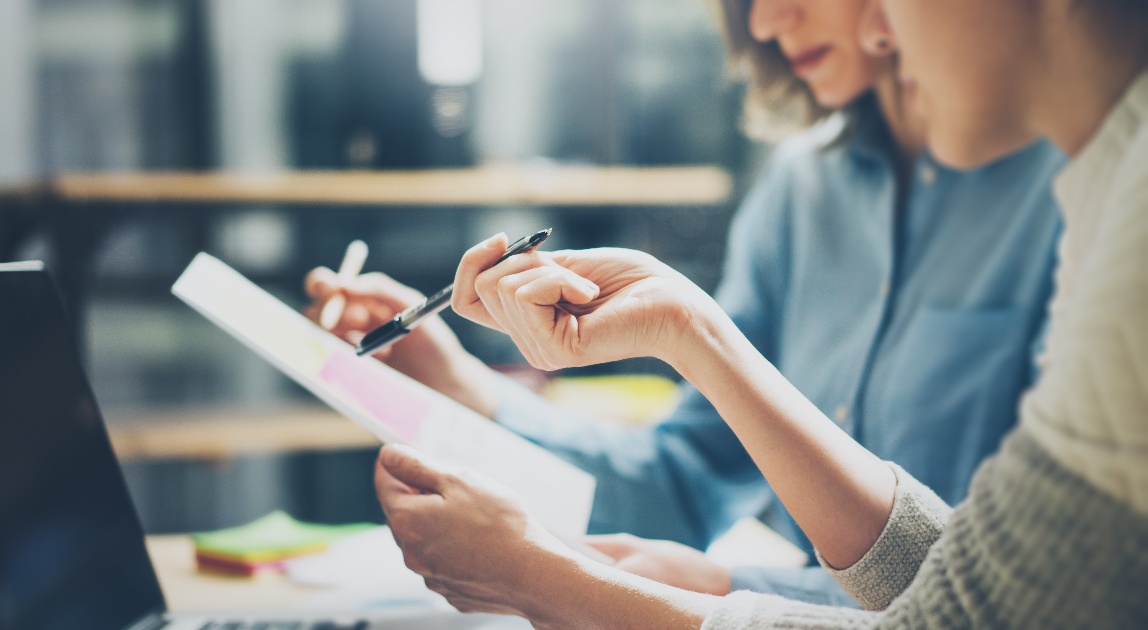 The Why: The Gender Wealth Gap
Globally, women control 85% of consumer spending....
However, we are paid less than men but consistently earn higher returns when we invest.




The problem is women invest less than men. $5 trillion of these assets are unadvised, with 71% held in cash savings.




Over a lifetime, women are losing upwards of $100 a day by not investing and are 80% more likely than men to be impoverished during retirement.




Additionally, only 22% of women have a comprehensive wealth management plan of their own in place.
Source: CNBC Women get better returns on their investments than men


Our goal is to address the gender wealth gap by empowering women financially in creative and dynamic ways.
Born between 1980 and 1995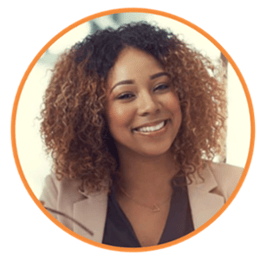 Born between 1965 and 1979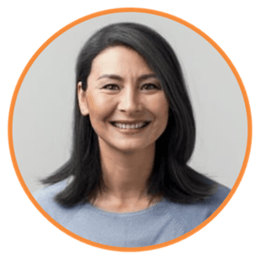 Born between 1946 and 1964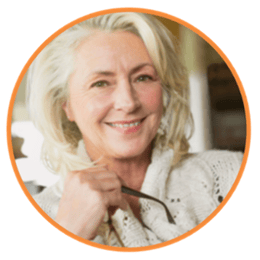 Introducing MasterClass Resources
Depending on what generation you are, you likely have very different financial priorities and are going through differing life transitions (widowhood vs. buying your first home). You also have lived through distinct experiences (wars or recessions) that influence your money investing decisions, and you want to handle your finances based on your age and goals.

To provide personalized content, we have organized our financial education MasterClass resources by generation. No matter what stage you are in, we want to educate you by offering tailored resources to help you gain the knowledge needed to make smart financial decisions.
Our Impact & Values
At BakerAvenue our values are reflected in everything we do. As a certified B Corp and a signatory of the Principles for Responsible Investment (PRI), we join a family of global organizations unified under the belief that an economically efficient, sustainable global financial system is a necessity for long-term value creation.
Driven by our purpose, we strive to make a positive impact on society alongside financial return. We do so by delivering intelligent wealth management strategies while fostering initiatives that catalyze positive societal change. Lastly, our firm is committed to elevating diversity and inclusion in our practices. While we believe we are all more similar than we are different, it is through those differences that drive our innovative approach.
"Nothing in life is to be feared, it is only to be understood.
Now is the time to understand more, so that we may fear less."
- Marie Curie
Wealth Advisor, Director
On Organization & Prioritization
I love this planner! I take a few minutes every week to think about last week's accomplishments - as well as prioritize what I need to focus on for the upcoming week. It is well laid out, and has been great for keeping me organized both personally and professionally.
Head of Impact & Philanthropy
On Food Favorites
This recipe by Ina Garten for Tomato Feta Salad is one of my summer favorites. It is quick, easy, and always a crowd-pleaser. I highly recommend this after a trip to your favorite Farmers Market!
Wealth Advisor, Director
On Sustainable Solutions
Surge for Water invests in communities to provide safe water access, sanitation, and hygiene solutions to end the cycle of poverty. They implement customized and sustainable solutions in developing countries like Haiti, the Philippines, the Dominican Republic, and Uganda.
Client Services Operations Associate
On Inspiring Women Leaders
Here is a video blog that I have been enjoying watching. It is hosted by Lisa Blue, the co-founder of Quest Nutrition and President of Impact Theory. The show features women who have overcome incredible hardships to achieve massive success. There are an abundance of topics and inspiring women to learn from!
Director of Operations
On Family Vacations
With children still unvaccinated, I thought this article on the safest kid-friendly vacation ideas during COVID-19 offered some great tips on how to have the much-needed vacation!
Wealth Advisor, Managing Director
On Helping Our Youth
Friends of the Children SF Bay Area - I serve on the board of Friends of the Bay Area. This organization provides full-time professional mentors to at-risk youth for their entire schooling, to break the cycle of poverty. Mentors are such an incredible influence in the development of these kids, giving them hope for their future.
Financial Feminism

"Gleamings" Newsletters
BakerAvenue Gleamings started as a collection of texts, calls, articles, and podcasts between two friends. One West Coast, the other East Coast. One single, the other caring for a multigenerational family of seven. We've shared past conversations with you around life, money, and values. And now, we share reflections on what is helping us cope personally and professionally. Join our conversation.